Established in 1986 and listed on the Main Board of The Stock Exchange of Hong Kong Limited since 2014, Hung Fook Tong is principally engaged in the production and sales of a variety of herbal and non-herbal products under the Hung Fook Tong brand. Since its commencement, Hung Fook Tong has transformed from a traditional Chinese herbal tea shop to a modern wellness concept food and beverage enterprise, which has diversified its products to cover Chinese herbal drinks and other non-herbal drinks, Chinese-style soups, tortoise herbal jelly and other food products.
The Group manufactures its products at its own production facilities located in Hong Kong and Mainland China. Adhering firmly to its belief in the benefits of a healthy diet and natural ingredients, as reflected in its motto of "Naturally Made, Wholeheartedly Good (真心製造,自然流露)", the Group has adopted the "No additive (無添加)"approach and stringent quality control measures for its production processes.
The innovative capability of Hung Fook Tong enables the rollout of popular products to meet evolving consumer preferences. The rich product offerings are marketed through two principal channels: Retail and Wholesale. For retail business, the Group operates an extensive retail network comprising around 110 self-operated retail shops in Hong Kong. In terms of network size, Hung Fook Tong is the top retailer of Chinese herbal products in Hong Kong.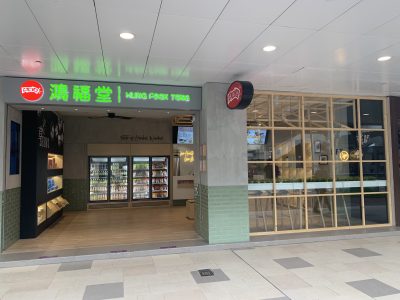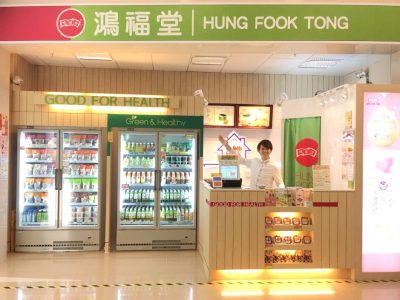 Its wholesale business, which is primarily for the sales and distribution of its long shelf-life drinks and fresh drinks, comprises of sales to third-party retailers and distributors in Hong Kong, Mainland China and overseas. To capture the growth potential with the huge consumer market in Mainland China, the Group's distribution networks has already covered a number of cities in Mainland China. Looking forward, the Group will continue its efforts in expanding its sales networks to further penetrate the market.