As a leading food and beverage brand in Hong Kong and a responsible corporate citizen, the Group is committed to the pursuit of sustainable development as well as contribute to the advancement of society. The Group's efforts to advance different aspects of Environmental, Social and Governance ("ESG") are highlighted below. Further details are available from the Group's ESG Reports, please click here for more information.
Charity Programmes
The Group established the "Hung Fook Tong Volunteers Team" in 2008, which has collaborated with a number of local and international non-governmental organisations by participating and organising a number of charitable and volunteer activities such as "The Standard Chartered Hong Kong Marathon", "Oxfam Trailwalker"and various volunteer works including beach cleaning activities, elderly visits, etc. It also provides employment opportunities in various positions to the underprivileged, helping them realise their potential and enabling them to be self-reliant.
The Group donates its products and coupons to over a hundred of social service organisations every year and supported "The Community Chest Skip Lunch Day"with food coupons for ten consecutive years. It also helps non-governmental organisations to promote themselves and raise donations through setting up donation boxes and displaying promotional materials in its retail shops.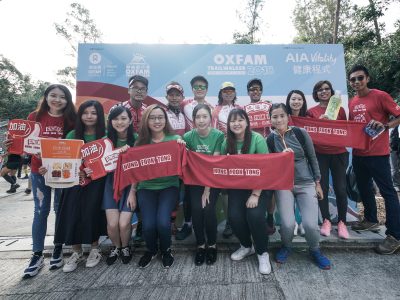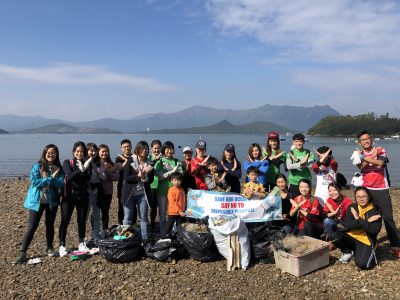 Environmental Protection Programmes
Food Waste Recycling
The Group has been offering food waste from its plants to a recycling company on a daily basis. The waste is subsequently turned into animal feed.
Surplus Food Donation
A number of Hung Fook Tong retail shops have continued to provide surplus food to the less fortunate. The Group has also offered festive food to several food banks, including Food Angel, Feeding Hong Kong and Food Grace during the year.
Plastic Waste Recycling
To encourage the involvement of customers in the recycling efforts, the Group has been offering discount coupons through plastic bottles recycling machines found in over 50 locations across Hong Kong.
Green Consumption
Hung Fook Tong promoted green consumption by encouraging customers to bring their own shopping bags and reusable utensils. The Group has also supported the "No Straw Campaign"initiated by Ocean Park Conservation Foundation Hong Kong by becoming a "No Straw Partner"to show its commitment to minimize the use of single use plastic straws.