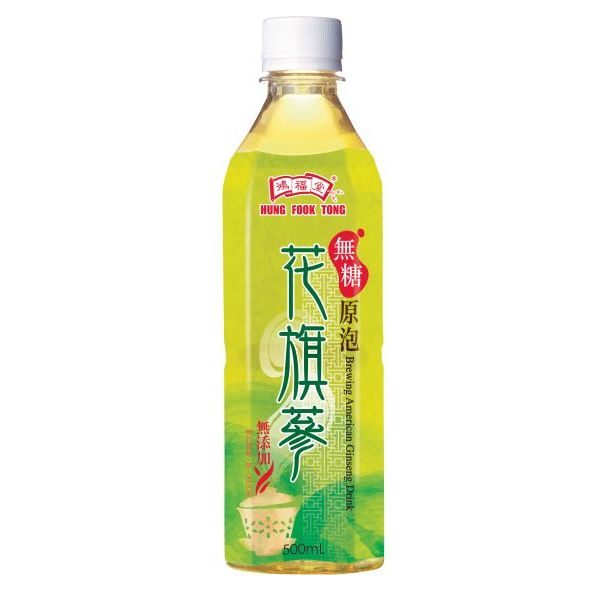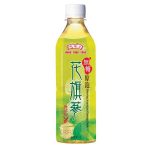 Brewing American Ginseng Drink
Ingredients:
Purified Water, American Ginseng, Liquorice Root/div>
Benefits:
Nourishes yin, quenches thirst and refreshes your mind
Made of selected American Ginseng from Canada, this drink retains its original flavour without sugar or additives, and preserves the ginseng's essence with a special brew technique.
Related Products
Qu Shi Tea for Clearing Heat and Removing Dampness

Ingredients:

Herba Artemisiae Scopariae, Rhizoma Imperatae, Canton Abrus Herb, Plantain Herb, Bombax Ceiba (Intangible Cultural Heritage Formula 144)

Benefits:

Clearing Heat and Removing Dampness

Floral Herbal Tea Drink

Ingredients:

Purified Water, Brown Sugar, Chrysanthemum, Bombax Ceiba, Flower of Lobed Kludzuvine, Scholartree Flower, Honeysuckle Flower

Benefits:

Great for clearing heat and toxin, expelling summer-heat and dampness, anddraining Stomach Fire. It promotes urination and helps to prevent seasonal cold and influenza. This is a blend of five flowers with similar natures and flavors, and is a significant aid in clearing heat, capable of resolving dampness and expelling toxins.

American Ginseng With Honey Drink

Ingredients:

Purified Water, Cane Sugar, American Ginseng, Natural Honey, Honeysuckle Flower/div>

Benefits:

This drink packs a stimulating energy boost as it quenches thirst and strengthens the immune system. American ginseng with honey drink clears heat, moistens throat, and contains oxygen-boosting saponin that fights off fatigue.