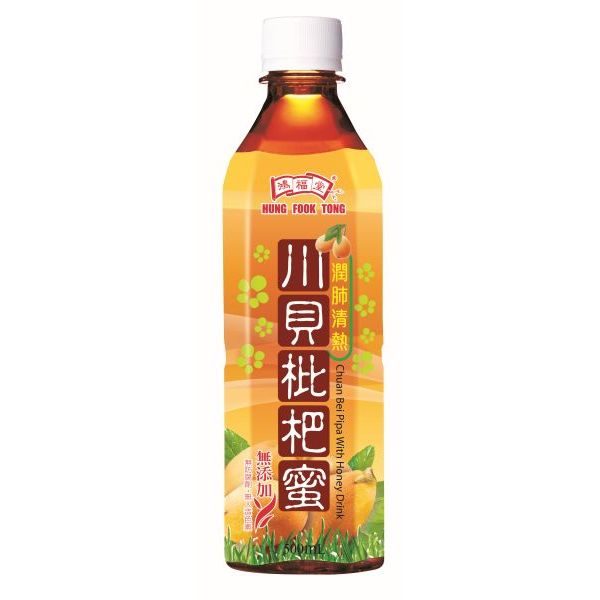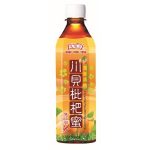 Chuan Bei Pipa with Honey Drink
Ingredients:
Purified Water, Cane Sugar, Loquat Leaves ,Peppermint Leaves, Almond (Tree Nuts), Liquorice Root, Balloonflower Root, Sichuan Fritillary, Natural Honey, Red Tangerine Peel/div>
Benefits:
This drink helps to clear heat and phlegm and is particularly good for soothing coughing and sore throats.
Related Products
Spica Prunellae Drink for Clearing Liver

Ingredients:

Spica Prunellae, Grosvenor Momordica Fruit, Liquorice (Intangible Cultural Heritage Formula 147)

Benefits:

Detoxifying and Reducing Heat, particularly in the Liver, Improving Eyesight

Herbal Tortoise Plastron Jelly for Removing Toxicity

Ingredients:

Tortoise Plastron, Rhizoma Smilacis Glabrae, Rhizome of Rehmannia, Flos Lonicerae, Herba Schizonepetae, Cotex Dictamni (Intangible Cultural Heritage Formula 149)

Benefits:

Useful for detoxifying and reducing heat; Can improve cases of constipation, aphthous stomatitis and mild skin rash.

Canton Love-pes Vine Drink

Ingredients:

Purified Water, Grosvenor Momordica Fruit Extract, Kudzu Root, Dandelion, Liquorice Root

Benefits:

Good for wetting the throat, clearing heat, improving eyesight and quenching thirst. Arhat fruit tastes sweet but has a cooling effect on the body. It is effective for moistening the throat, refreshing lungs, removing heat, cooling during the summer heat and quenching thirst.