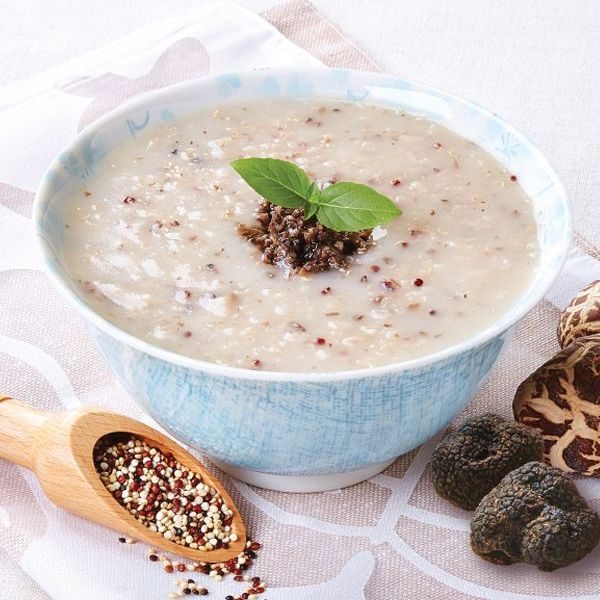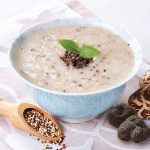 Congee with Black Truffle, Mushroom and Organic Tricolor Quinoa for Strengthening Spleen
Ingredients:
Rice, Mushroom, Organic Tricolor Quinoa(organic white, red, black quinoa seeds), Black Truffle Sauce
Benefits:
Strengthening Spleen
Related Products
Original Soybean Milk

Ingredients:

Purified Water, Soybean, Cane Sugar, salt/div>

Benefits:

Boosts appetite and is good for skin and bones. Made of high quality soybeans, this drink is able to retain its original soybean flavour and nutrition.

American Ginseng With Honey Drink

Ingredients:

Purified Water, Cane Sugar, American Ginseng, Natural Honey, Honeysuckle Flower/div>

Benefits:

This drink packs a stimulating energy boost as it quenches thirst and strengthens the immune system. American ginseng with honey drink clears heat, moistens throat, and contains oxygen-boosting saponin that fights off fatigue.