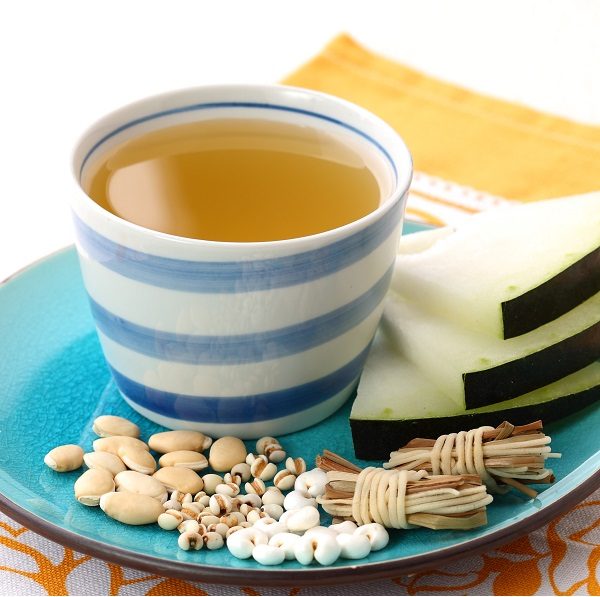 White Gourd Tea for Clearing Summer-Heat
Ingredients:
White Gourd, Dried White Gourd Skin, Coix Seed, Rhizoma Imperata, Hyacinth Bean
Function:
for Clearing Summer-Heat
Related Products
Herbal Tortoise Plastron Jelly for Removing Toxicity

Ingredients:

Tortoise Plastron, Rhizoma Smilacis Glabrae, Rhizome of Rehmannia, Flos Lonicerae, Herba Schizonepetae, Cotex Dictamni (Intangible Cultural Heritage Formula 149)

Benefits:

Useful for detoxifying and reducing heat; Can improve cases of constipation, aphthous stomatitis and mild skin rash.

Imperatae Cane Drink

Ingredients:

Purified Water, Water Chestnut, Sugarcane, Cane Sugar, Carrot, Imperatae

Benefits:

Great for soothing dryness, quenching thirst, expelling dampness. Sugarcane is refreshingly sweet and imperatae helps to clear heat andexpel damp. Water chestnut also helps to clear heat and quench thirst.