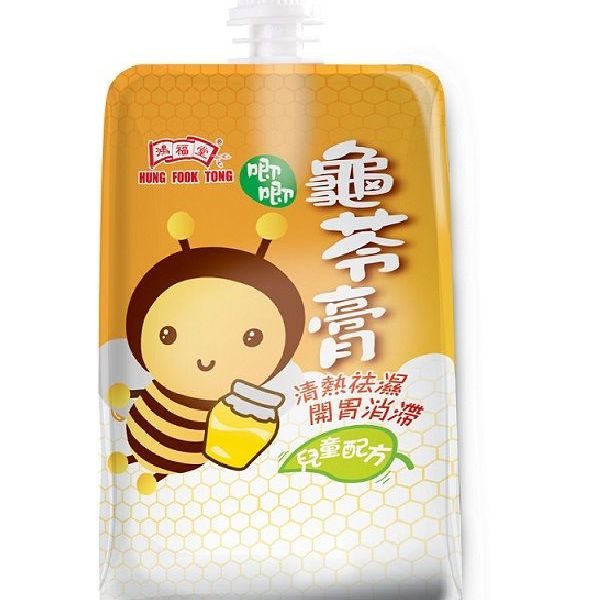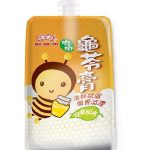 Children Squeezing Tortoise Plastron Jelly for Clearing Heat
Ingredients:
Tortoise Plastron, Rhizoma Smilacis Glabrae, Medulla Junci, Medicated Leaven, Honey
Benefits:
Heat Clearing and Dampness Removing: This Jelly helps to quench thirst and soothe dryness. It also improves cases of Constipation, Aphthous Stomatitis and Acne Outbreak.
Related Products
Hung Fook Tong Herbal Tea Drink

Ingredients:

Purified Water, Cane Sugar, Abrus Precatorius, Chrysanthemum, Canton Love-pes Vine, Cleistocalyx Operculatus, Microcos Nervosa, Desmodium Styracifolium, Liquorice Root, Grosvenor Momordica Fruit

Benefits:

Helps to clear heat and toxins, promotes urination and aids digestion. HFT Herbal Tea is the non-bitter version of "24-Flavour Tea" and is made based on a herbal tea formula awarded as National Intangible Cultural Heritage. It aids digestion and clears heat. Therefore, is particularly suitable for those suffering from dyspepsia.

Qu Shi Tea for Clearing Heat and Removing Dampness

Ingredients:

Herba Artemisiae Scopariae, Rhizoma Imperatae, Canton Abrus Herb, Plantain Herb, Bombax Ceiba (Intangible Cultural Heritage Formula 144)

Benefits:

Clearing Heat and Removing Dampness

Sugarcane And Sea Coconut With Carrot Drink

Ingredients:

Purified Water, Sugarcane Juice, Cane Sugar, Carrot, Sea Coconut

Benefits:

Helps to quench thirst, control phlegm and soothe coughing. Made of fresh sugarcane juice, carrot and sea coconut. It moistens lungs, boosts eyesight and soothes coughing.