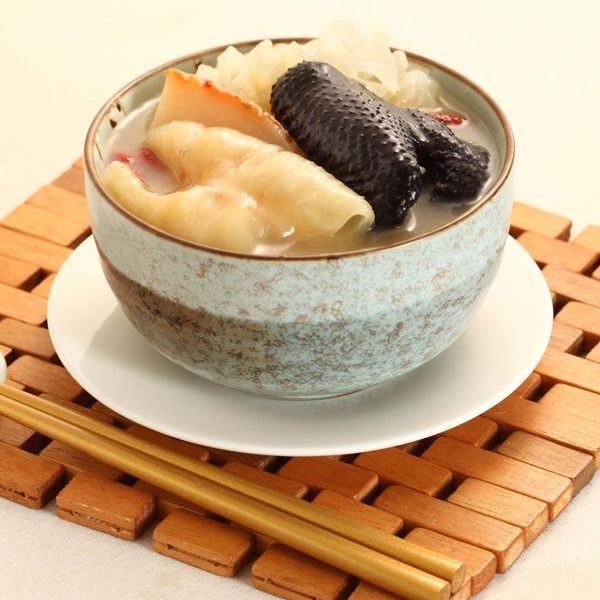 Black Silky Chicken Soup with Fish Maw and Sea Whelk for Beautifying
Ingredients:
Fish Maw, Sea Whelk, Black Silky Chicken, Chinese Wild Yam, Dried Longan, Wolfberry
Benefits:
Fish Maw is an great source of protein and helps replenish Collagen. Sea Whelk nourishes internal organs such as kidney, liver and lung. Black Silky Chicken also performs the function of nourishing. Chinese Wild Yam is good for lung and skin while Dried Longan is good for liver, kidney, spleen and heart.
Related Products
Spica Prunellae Drink for Clearing Liver

Ingredients:

Spica Prunellae, Grosvenor Momordica Fruit, Liquorice (Intangible Cultural Heritage Formula 147)

Benefits:

Detoxifying and Reducing Heat, particularly in the Liver, Improving Eyesight