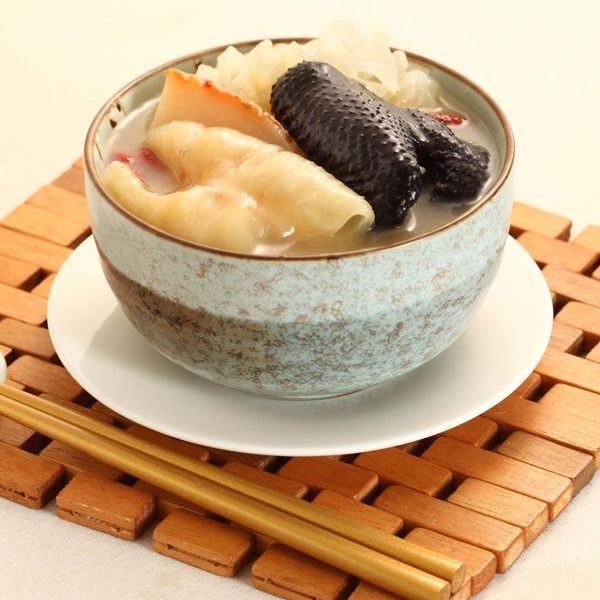 Black Silky Chicken Soup with Fish Maw and Sea Whelk for Beautifying
Ingredients:
Fish Maw, Sea Whelk, Black Silky Chicken, Chinese Wild Yam, Dried Longan, Wolfberry
Benefits:
Fish Maw is an great source of protein and helps replenish Collagen. Sea Whelk nourishes internal organs such as kidney, liver and lung. Black Silky Chicken also performs the function of nourishing. Chinese Wild Yam is good for lung and skin while Dried Longan is good for liver, kidney, spleen and heart.
Related Products
Ginseng Chrysanthemum With Honey Drink

Ingredients:

Purified Water, Cane Sugar, American Ginseng, Natural Honey, Honeysuckle Flower/div>

Benefits:

Nourishes yin, clears heat, quenches thirst, provides energy and is good for our eyes and liver. With Chrysanthemum clearing heat and American Ginseng boosting strength, this drink is particularly great for office workers who spend long hours at a computer.