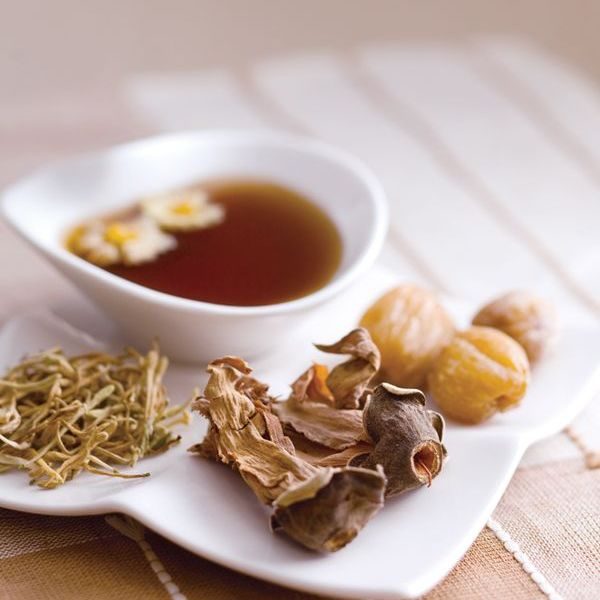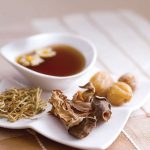 Floral Herbal Tea for Removing Dampness
Ingredients:
Chrysanthemum morifolium Ramat., Bombax Ceiba, Flos Puerariae., Plumeria Rubra, Flos Lonicerae
Benefits:
Removing Dampness
Related Products
Imperatae Cane Drink

Ingredients:

Purified Water, Water Chestnut, Sugarcane, Cane Sugar, Carrot, Imperatae

Benefits:

Great for soothing dryness, quenching thirst, expelling dampness. Sugarcane is refreshingly sweet and imperatae helps to clear heat andexpel damp. Water chestnut also helps to clear heat and quench thirst.

Squeezing Tortoise Plastron Jelly for Clearing Heat

Ingredients:

Tortoise Plastron, Rhizoma Smilacis Glabrae, Rhizome of Rehmannia, Flos Lonicerae, Fructus Forsythiae, Honey

Benefits:

Heat Clearing and Dampness Removing: This Jelly helps to quench thirst and soothe dryness. It also improves cases of Constipation, Aphthous Stomatitis and Acne Outbreak.